Quote: Originally Posted by
junkyard
Did you ever figure out what the problem was. I have 2 KFX450's so I swapped the solenoids and that did not fix mine. Fuel pump comes on, Ive had a trickle charger on it for a while, turns over pretty easy when I put a socket on the crank, all the terminals I found are clean and tight & fuse is good on relay. Starting to get frustrated.
The only think that clicks on the quad is the starter relay. Make sure it does it in both states it can start in... neutral and/or clutch pulled in.
Starter relays click when there is not enough power. The most common causes are...
- Lousy cable connections on battery end or relay end or starter end
- Poor connection on main plug that plugs in over the main fuse on the relay
- Dirty/bad thumb switch or start button
- Burnt contacts inside starter relays
- High amp draw from bad starter motor
- Dead/Floating cell in battery
With 2 KFX's you got it made if one of them is running. Check the wires, then start swapping parts.
__________________
CIRCUS RUNAWAYS RACING
#919 KFX450R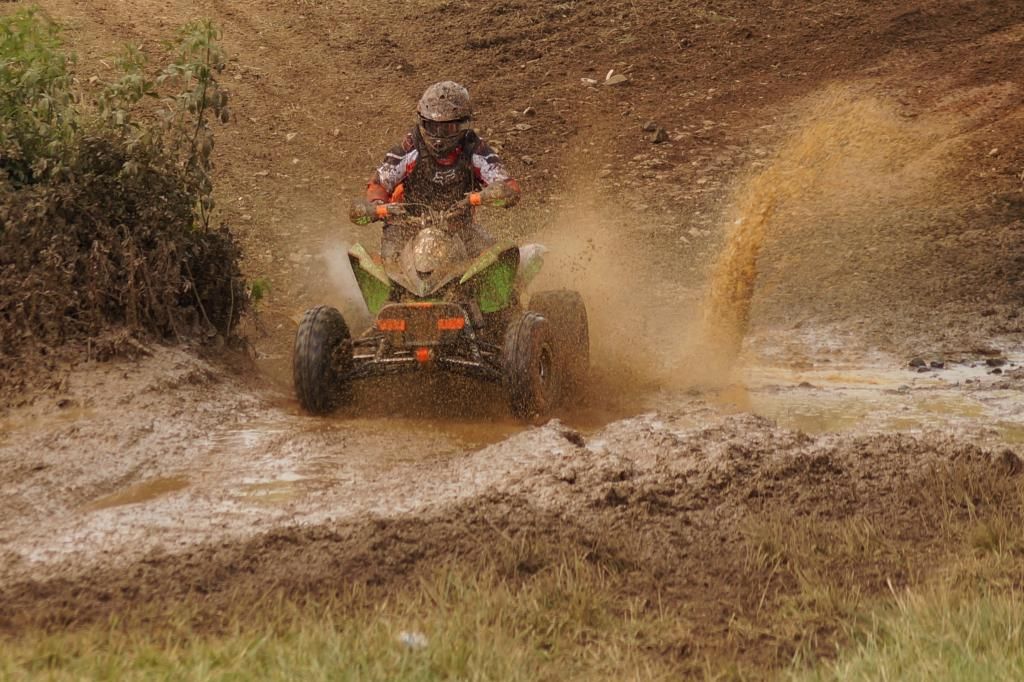 2016 Sponsors:

KB Motorsports, Wicked Thunder, Fox Shox, Hiper, Rekluse, TBA?